Synthon Biopharmaceuticals ramping up for initiation of Phase I study with its frontrunner ADC SYD985
January 14, 2014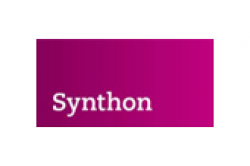 Nijmegen, the Netherlands, January 14, 2014 - In its quest to develop medications to treat serious diseases, Synthon Biopharmaceuticals has been working diligently over the last couple of years to build a pipeline of proprietary potent anti-cancer drugs and is making great strides towards achieving this goal.
Expeditious development of SYD985
Mid 2013, Synthon Biopharmaceuticals obtained approval from the Dutch authorities to start manufacturing antibody-drug conjugates (ADCs) in its state-of-the-art facility with high-potent clean room suite and QC laboratories in Nijmegen, the Netherlands. Quickly thereafter, the company's Czech API facility produced the first GMP batch of the proprietary linker-drug required for SYD985 − the company's anti-HER2 ADC frontrunner. Conjugation of the linker-drug to the monoclonal anti-HER2-antibody trastuzumab, the next step in the complex process from R&D to GMP production of SYD985, was achieved when processing of the first full-scale SYD985 batch was successfully concluded in our Nijmegen clean room suite last November.
In-house mAb plant
Recently, we embarked on a related ambitious project: the construction of an ultramodern GMP plant for the production of therapeutic monoclonal antibodies (mAbs), also at the company's HQ campus in Nijmegen. This flexible multi-product plant will have a manufacturing capability of two 2000L bio-reactors with an emphasis on single-use technologies. As soon as the plant has been established, Synthon Biopharmaceuticals will have all facilities for large-scale production of drug substances based on ADC technology available within our own organization. Start of operations in the new plant is scheduled for mid 2015.
SYD985 headed for Phase I study
Based on our CMC capabilities and continuously promising preclinical results, we have high confidence in our new generation ADC technology. We are all set to meet the aggressive timelines towards the start of the 'First in Human' study with SYD985 in the second half of 2014. We believe this Phase I clinical trial will substantiate our ADC technology as potentially best-in-class. SYD985 has been designed to elicit anti-tumor activity in HER2 positive cancers with the aim to differentiate itself from other HER2 directed treatment modalities.
About Synthon
Synthon, with headquarters in Nijmegen, the Netherlands is an international pharmaceutical company and a leader in the field of generic medicines. Synthon has been working in biotechnology since 2007 and is developing rapidly into a specialty pharmaceutical company, focusing on the therapeutic areas of auto-immune diseases – particularly multiple sclerosis - and oncology. Our products are currently approved by regulatory agencies in over 80 countries worldwide and marketed through strategic partnerships and – in dedicated areas – through direct sales. Synthon employs about 1,400 staff worldwide, and in 2011 it recorded a turnover of EUR 260 million. For more information, go to www.synthon.com.