Sapreme Technologies in a 6.8 M€ EU Alliance to Develop an Oligonucleotide Delivery Platform Based on Its Proprietary Endosomal Escape Enhancers
February 20, 2019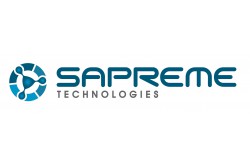 UTRECHT, the Netherlands, February 20, 2019 / B3C newswire / -- Sapreme Technologies, a privately-held biotech company developing a technology platform to enable the cytosolic delivery of macromolecule therapeutics, has been awarded a 6.8 M€ grant together with a multidisciplinary consortium including 11 other academic and industrial parties. The grant was provided by the European Union (EU) through Horizon 2020 to develop a non-viral based gene therapy using Sapreme's proprietary endosomal escape enhancers.
Ruben Postel, CSO of Sapreme Technologies, "We are pleased to see that the EU has recognized the great potential of the ENDOSCAPE project and the expert multi-disciplinary consortium developing a novel oligonucleotide delivery technology for treatment of cancer and haemophilia patients."
Ernst Geutjes, acting Managing Director, "The fact that the EU awarded the proposal with the maximum score demonstrates the potential of Sapreme's proprietary endosomal escape enhancement technology as well as the exceptional quality of the proposal and the consortium spearheaded by Sapreme and Charité – Universitätsmedizin Berlin."
About Sapreme Technologies
Sapreme was founded in 2016 by Aglaia Oncology Fund II. The company develops new technologies within the field of macromolecule therapeutics such as antibody-drug conjugates (ADCs) and oligonucleotide-based therapeutics for treatment of cancer and other diseases. Endolysosomal trapping is a major hurdle in drug target engagement for oligonucleotide-based therapeutics and a number of ADCs. Sapreme develops a proprietary technology which improves escape of macromolecule therapeutics from endolysosomes (ENDOSCAPE®). The technology is based on intellectual property originating from the Charité – Universitätsmedizin Berlin and Freie Universität Berlin, which discovered a class of non-immunogenic saponins. These glycosylated triterpenoids can selectively permeabilize endo-lysosomal membranes to enhance endosomal escape of trapped cargo without affecting plasma membrane integrity in a pH-dependent manner.
About the ENDOSCAPE consortium
The ENDOSCAPE consortium consists of a strong consortium of public and private organizations with complimentary expertise in biotechnology, chemistry, biochemistry, biophysics, molecular biology, metabolic engineering, phytochemistry, health-economics and project management.
Contact
Sapreme Technologies
Ruben Postel, PhD
+31(0)30-7600976
postel@sapreme-technologies.com
Ernst Geutjes, PhD
+31 (0)30 2296090
geutjes@sapreme-technologies.com