Results of Cervical Cancer Study Sponsored by ISA Pharmaceuticals to Be Presented at ASCO-SITC
February 16, 2017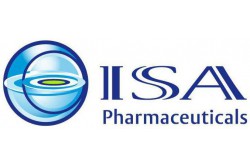 - First data of phase I/II trial in HPV16-positive patients with late-stage cervical cancer
Leiden, The Netherlands, February 16, 2017 – ISA Pharmaceuticals B.V., a clinical-stage immunotherapy company, today announced that results of a company-sponsored clinical Phase I/II trial in late-stage cervical cancer (ISA101-CervISA) will be presented at the inaugural ASCO-SITC congress on immuno-oncology (February 23-25, 2017, Orlando, FL, USA).
An oral and a poster presentation will be held by Prof. Cornelis Melief and Marij Welters, PhD, on Thursday, February 23, 2017:
"Poster Session A": 11:30AM-1:00PM and 5:30PM-6:30PM (Cornelis Melief)
"Oral Abstract session A": 1:00PM-2:15PM (Marij Welters)
The data will be based on the abstract titled "Correlation between strength of T-cell response against HPV16 and survival after vaccination with HPV16 long peptides in combination with chemotherapy for late-stage cervical cancer" (abstract no. 140). The company intends to publish the data in a peer-reviewed journal later this year.
###
About ISA Pharmaceuticals
ISA Pharmaceuticals B.V. is an immunotherapy company developing rationally designed, fully synthetic immunotherapeutics against cancer and persistent viral infections. The company has built a proprietary immunotherapy platform based on the Synthetic Long Peptide (SLP®) concept and AMPLIVANT® technology, which have the potential to generate safe and effective immunologic responses with a known mechanism of action. Synthetic long peptides are broadly applicable to multiple targets and ideally suited for monotherapy, as essential components in combination with conventional cancer treatments, and with novel immunomodulators such as Nivolumab. SLP® immunotherapies are designed to fully harness and direct the body's own defenses towards fighting the disease. In addition, ISA has begun to develop personalized SLP® immunotherapies targeting tumor-specific, mutation-derived neo-antigens. These SLP®s are based on the analysis of specific DNA mutations in a tumor sample, and designed and synthesized for each individual patient.
ISA´s most advanced clinical-stage immunotherapeutic is ISA101, an SLP® immunotherapy targeting human papillomavirus (HPV)-induced diseases. It is currently in clinical development in advanced and recurrent cervical cancer, incurable HPV16-positive solid tumors (such as small cell carcinoma of head and neck SCCHN) and anal intraepithelial neoplasia (AIN). Moreover, a clinical Phase II combination trial with ISA101 and Nivolumab is being conducted at the MD Anderson Cancer Center in the US. Clinical proof-of-concept has been established in vulvar intraepithelial neoplasia (VIN), a pre-cancerous disease caused by HPV.
The company was founded in 2004 by Aglaia Oncology Fund and is based in Leiden, The Netherlands. For more information, please visit www.isa-pharma.com
SLP®, AMPLIVANT® and MyISA® are registered trademarks in Europe.
Contact & Media Inquiries:
akampion
Dr. Ludger Wess Ines-Regina Buth
Managing Partner Managing Partner
Tel. +49 40 88 16 59 64 Tel. +49 30 23 63 27 68
info@akampion.com
-------------
Contact // Kontakt akampion Newswire:
Dr. Ludger Wess
Managing Partner, akampion
Hamburg Office
T: +49 (0)40 88 16 59 64
F: +49 (0)40 88 16 59 65
ludger@akampion.com
Ines-Regina Buth
Managing Partner, akampion
Berlin Office
T: +49 (0)30 23632768
F: +49 (0)30 23632769
ines@akampion.com