Prof. Dr. Cornelis Melief Receives Honorary Doctorate from Johannes Gutenberg University Mainz
October 26, 2017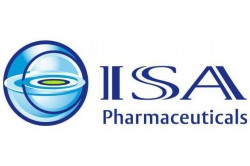 - Ceremony Conventio Medicinae held at University Medical Center
Leiden, The Netherlands, October 26, 2017 – ISA Pharmaceuticals B.V., a clinical-stage immunotherapy company, today announced that its Chief Scientific Officer, Prof. Cornelis Melief, has received an honorary doctorate from the University Medical Center of Johannes Gutenberg University Mainz, Germany. The honorary doctorate was awarded during a festive ceremony in Mainz on October 25, 2017.
Prof. Melief was recognized for his lifetime achievements as a pioneer in tumor immunology and his special merits regarding immunological research in Mainz.
"It is a special honor for me to award Prof. Cornelis Melief with the honorary doctorate of University Medical Center Mainz," said Prof. Dr. Ulrich Foerstermann, Scientific Director and Dean, University Medical Center Mainz. "We recognize him as the doyen of European tumor immunology as he is regarded as a pioneer in immunotherapeutic treatment strategies against cancer. Moreover, this honorary doctorate also expresses our close relationship with Professor Melief, who for many years has been an esteemed and committed advisor and mentor of various programs at our immunotherapy research center."
###
About ISA Pharmaceuticals
ISA Pharmaceuticals B.V. is an immunotherapy company developing rationally designed, fully synthetic immunotherapeutics against cancer and persistent viral infections. The company has built a proprietary immunotherapy platform based on the Synthetic Long Peptide (SLP®) concept and AMPLIVANT® technology. SLP® immunotherapies are designed to fully harness and direct the body's own defenses towards fighting the disease. In addition, ISA develops MyISA®, a personalized SLP® immunotherapy, targeting tumor-specific, mutation-derived neo-antigens.
For more information, please visit www.isa-pharma.com
SLP®, AMPLIVANT® and MyISA® are registered trademarks in Europe.