Macrophage Pharma Announces Appointment of Leading International Scientific Advisory Board
September 10, 2018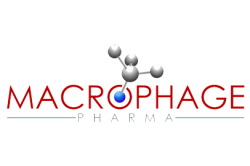 10th September 2018, Windsor, UK: Macrophage Pharma Limited ('MPL'), a company focused on the discovery and development of next-generation small molecules aiming to modulate immune responses to combat cancer and other diseases, announced today the formation of an international Scientific Advisory Board (SAB).
The Scientific Advisory Board will closely work with management team as it seeks to maximise the potential of its proprietary Esterase Sensitive Motif™ (ESM™) platform and evolve Macrophage Pharma into a leading immunotherapy company.
The Scientific Advisory Board includes:
Tanja de Gruijl Ph.D., Professor, Translational Tumor Immunology and Head Immunotherapy Lab at Amsterdam University Medical Centers, Vrije Universiteit Cancer Center, Amsterdam
Liza Makowski Ph.D., Professor in the Department of Medicine, Division of Hematology and Oncology, University of Tennessee Health Science Center
Alberto Mantovani M.D., Professor, Humanitas University, Scientific Director, Istituto Clinico Humanitas IRCCS, Milan and Chair of Inflammation and Therapeutic Innovation, William Harvey Research Institute, Queen Mary University, London
Luke O'Neill Ph.D., Professor and Head of Department of Biochemistry, Trinity College Dublin
Mike Owen Ph.D., Chairman of the Board of Ossianix Inc and Director of Zealand Pharma, Avacta Group plc, ReNeuron plc and GammaDelta Therapeutics
Laszlo Radvanyi Ph.D., President & Scientific Director, Ontario Institute for Cancer Research (OICR), Toronto, Canada.
On welcoming the members to the SAB, Steven Powell, CEO of Macrophage Pharma, said: "We are delighted to have attracted this stellar group of experts to our Advisory Board.  Their collective knowledge and experience in the field of immunology and oncology will be invaluable as we seek to realise the full therapeutic potential of our ESM™ technology in both cancer and non-cancer fields."
ENDS
For further information please contact:
Optimum Strategic Communications
Hollie Vile, Mary Clark, Supriya Mathur
Email: macrophage@optimumcomms.com
Tel: +44 (0) 203 714 1789
About Macrophage Pharma
Macrophage Pharma is developing a highly novel class of small molecule therapeutics which modulate immune responses to combat disease based on its proprietary Esterase Motif Technology™ (ESM™) platform. The Company's novel ESM™ technology platform is designed to deliver small molecule drugs to macrophages in a highly selective manner. The lead p38MAPi programme is focused on a novel macrophage-targeting p38 MAPK inhibitor. Clinical trials are scheduled to start in 2019. The Company's R&D pipeline includes additional programmes with proprietary compounds targeting a number of targets.
The Company was founded by the CRT Pioneer Fund (CPF) and concluded a Series A financing in 2017 with CPF, Aglaia Oncology Fund II, Novo Holdings A/S and M Ventures. Please visit the company website for further information: www.macrophagepharma.com