CIMT to honor Dutch immuno-haematologist Cornelis Melief with lifetime achievement award
May 10, 2017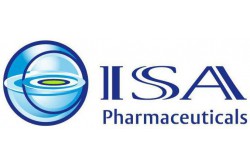 On May 10, 2017, the Dutch immuno-haematologist Prof. Dr. Cornelis (Kees) Melief will be honored for life-time achievements in cancer immunotherapy research. The prize, which is endowed with 10,000 EUR, will be awarded for the first time by the Association for Cancer Immunotherapy.
Kees Melief is professor emeritus at Leiden University as well as the founder and CSO of ISA Pharmaceuticals.
The award committee emphasizes Melief's outstanding contribution to the development of translational cancer immunotherapy research in Europe. His life's work was mainly devoted to the research of immunological mechanisms of cancer and the development of cell therapies and therapeutic vaccination strategies.
"Kees Melief is an exceptional researcher who has inspired an entire generation of scientists", says Prof. Dr. Christoph Huber, President of the Association for Cancer Immunotherapy CIMT, about the award committee's decision. "For decades, Kees Melief has shaped European cancer immunotherapy like no other with his passionate scientific work. He founded European companies, established research networks, and inspired many young scientists to work in the field".
The prize will be awarded on Wednesday, May 10, starting at 5:30 p.m. at the Frankfurter Hof in Mainz, Germany, as part of the two-day scientific symposium on the occasion of the fifteenth anniversary of the Association for Cancer Immunotherapy CIMT.