Biotech venture capital firm Aglaia launches new $65 mln Oncology fund
September 18, 2014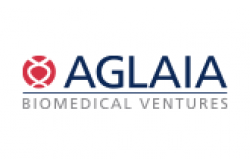 Bilthoven, the Netherlands, 18 September 2014 – Dutch venture capitalist Aglaia has announced the launch of Aglaia Oncology Fund II.
Investors contribute a total of $65 million to the fund, whose target size is $80 to $100 million. Like its predecessor Aglaia Oncology Fund I, the fund is backed by high-net-worth families. The group of investors has now been expanded to include several institutional investors, including the European Investment Fund (EIF), which has made a substantial commitment. Aglaia is also one of the funds selected under the Dutch Venture Initiative, an investment fund recently launched by the Netherlands Ministry of Economic Affairs.
Through the new fund, Aglaia will be investing in an estimated ten to fifteen biotechnology start-ups which are in the process of developing groundbreaking technologies aimed at preventing and curing cancer.
Europe - and the Netherlands in particular - is home to a rapidly growing number of high-potential start-ups operating in this field, which are at an early stage of technological development. However, there is relatively little venture capital available in the market to fund these early stages, due to the complexity of the research involved. This is where Aglaia comes in, having acquired extensive experience in this area with Oncology Fund I. The strict focus on oncology, hands-on management and the efficient allocation of capital, combined with expertise in the field of product development, helps translate high-potential research into clinically and commercially successful products.
Public demand for new oncology products is substantial. An estimated minimum of 21.4 million people will be diagnosed with cancer in 2030, with more than 13 million of these cases resulting in a fatal outcome. The fight against cancer has become one of the largest and
fastest-growing areas of the pharmaceutical industry.
The past decade's surge of research into the causes of cancer has created many new opportunities for developing new applications. Aglaia is devoted to adapting these opportunities such that the industry can further develop them and bring new medications to patients with the least possible delay.
Impact Investing
In launching Oncology Fund II, Aglaia is helping to counter the risk of research findings not being further developed due to a lack of venture capital and thus failing to reach cancer patients.
In so doing, the fund joins the swelling ranks of impact investment funds, which combine financial and social returns and, in the process, appeal to both private and institutional investors.
Aglaia Partner Mark Krul:
"We demonstrated the effectiveness of our strategy with our first fund. The confidence our investors have placed in us will now enable us to use this new fund to substantially increase our contribution to the fight against cancer by building a portfolio of companies engaged in developing truly innovative anti-cancer medications."
--- END OF PRESS RELEASE ---
About Aglaia
A venture capital firm based in Bilthoven, the Netherlands, Aglaia invests in companies offering groundbreaking therapies for the prevention and cure of cancer. The company, which currently has three funds under management, differs from other funds in that it focuses exclusively on oncology, as well as by getting involved at an early stage of technological development and through its hands-on management and efficient allocation of capital. Through this strategy, the company helps translate high-potential research into commercially and clinically successful products. Aglaia's investment philosophy focuses on impact investing, which combines financial and social returns.
www.aglaia-biomedical.com
For further information, please contact:
Aglaia Biomedical Ventures
Karl Rothweiler (Partner)
Tel: +31 (0)30 229 6090
Mob: +31 (0)6 5338 2841
E-mail: kr@aglaia-biomedical.com
SPJ Financial & Corporate Communications, Amsterdam, the Netherlands
Léon Melens
Tel: +31 (0)20 647 8181
Mob: +31 (0) 6 5381 6427
E-mail: lmelens@spj.nl