Aglaia announces sale of portfolio company Syntarga
June 23, 2011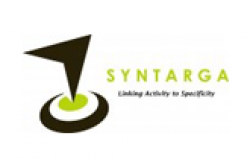 Bilthoven, June 23, 2011 – Aglaia Oncology Fund is pleased to announce the acquisition of its portfolio company Syntarga B.V. by Synthon, a company developing rapidly into a specialty pharmaceutical firm focusing on the therapeutic areas of Multiple Sclerosis and Oncology.
Syntarga is a privately held company focused on the development of chemistries that link antibodies with cytotoxic drugs in order to target and eliminate cancer cells more effectively.
"Aglaia made its first investment in Syntarga in April 2005 and has supported the company throughout its development" said Karl Rothweiler, partner at Aglaia and non-executive board member of Syntarga. "We are very pleased that Synthon has recognized the potential of Syntarga's technologies for the treatment of tumors. We are convinced that this interaction will allow for an expeditious development of the technology, resulting in innovative compounds that will benefit cancer patients."
This exit is a landmark transaction for Aglaia. "Syntarga has proven to be a most successful investment, demonstrating that investing in early-stage technology can work. While making investment selections in a seed phase is highly risky, we know there will be winners that will grow and create value for the business community as well as for patients. We are proud to have been instrumental to the success of Syntarga and wish the entire Syntarga team continued success within Synthon."
Financial details of the transaction are not disclosed.
###
About Aglaia (www.aglaia-biomedical.com) Aglaia is an early-stage biotech investor with a focus on oncology. Aglaia takes an active role in the companies it invests in. In addition to Syntarga, Aglaia is also founding investor in ISA Pharmaceuticals, Merus, InteRNA Technologies, ORCA Therapeutics and SomantiX, involved in different areas of cancer drug development. Aglaia is privileged to have the financial support of a select number of Dutch families.
For more information please contact Karl Rothweiler, partner at Aglaia and non-executive board member of Syntarga (+31 (0)30 229 6091) or visit our website at www.aglaia-biomedical.com .